The materials we choose to have labels that are essential to us: Oeko-Tex and Reach. We've come up with two really interesting articles to help you learn more about these terms, which may not mean much to you ⬇️
https://www.oeko-tex.com/en/news/blog/what-oeko-tex-labels-mean-and-why-they-matter#:~:text=STANDARD%20100%20by%20OEKO%2DTEX%C2%AE%20certified%20products%20have%20been,substances%20to%20protect%20your%20health.&text=This%20label%20certifies%20that%20every,up%20to%20350%20toxic%20chemicals.
https://environment.ec.europa.eu/topics/chemicals/reach-regulation_en#:~:text=The%20REACH%20Regulation%20aims%20to,in%20use%20in%20the%20EU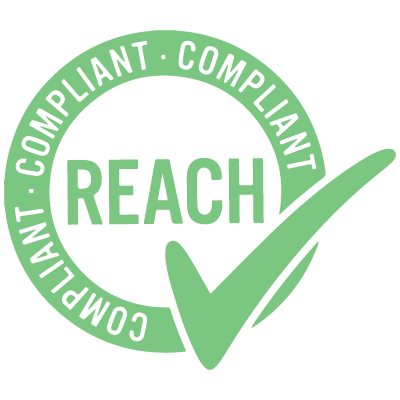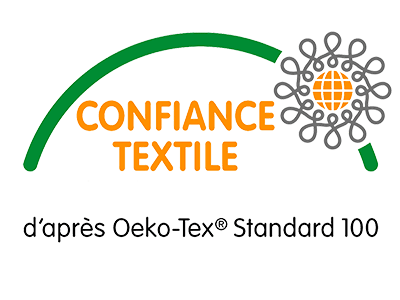 Reach is a European certification system for chemicals imported and used in Europe. Combined with the Oeko-Tex label, you can be sure of using products that are safe for your health and that of our planet! 🌏

You see it a lot, you've already heard it on a lot of adverts or in the mouth of your friend who wants to create his own clothing brand: Oeko-Tex is one of the best-known labels in the world when it comes to eco-responsible brands! It guarantees that you are buying a product that contains no harmful substances that are bad for the environment or your health.
In France and Europe we already have important criteria to respect. But just because it's a European standard doesn't mean it's any good!
With these two labels, we go even further than the standards imposed on us. The conditions for obtaining the Oeko-Tex label are really quite drastic. 🔍

And what about quality?
We test all our products at Intertek in Paris, which has been ensuring for 130 years that the materials used are the best on the market. 🤩