You have just bought your Cabaia backpack in one of our stores, on our website or from one of our retailers?
In order to authenticate your backpack and benefit from our lifetime warranty, you must register your bag with us using an identification code.
This code can be found on a label sewn inside your bag on which it is written "It's me you're looking for?".
Here is a small example of the label to be found in your bag. Enter the code that is written in black or blue :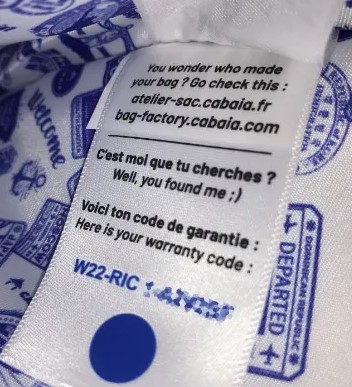 ATTENTION:
If you buy your bag in a Cabaia store or at a retailer, please keep your receipt or your order number. You will be asked for it if you have a problem with your bag.