As if we didn't already have enough colours and patterns, now we have to choose the size of our bag, the ultimate dilemma!
🎒 We worked on 4 bag models:
- Adventurer: for all your adventures!
- City: the perfect city-dweller's bag!
- Explorer: THE technical rucksack for cycling!
- Old School: your dose of pep to face the day!
The Adventurer bag comes in 3 sizes: Mini (ideal for handbag use), Medium (the perfect size for taking everything with you) and Maxi (perfect for a weekend away).
The City, Old School and Explorer bags are not yet available in Maxi or Mini!
We invite you to watch our short video below (only in French at the moment), which explains our different backpack sizes and what they can hold 👇🏼
https://www.youtube.com/watch?v=UHcJmzqmNuI&list=PLvGf6zXWGgmTXSXO7np12eoa2qw-SROGU&index=1
If you're a backpacker wondering whether your bag will fit in the cabin of a plane, check HERE.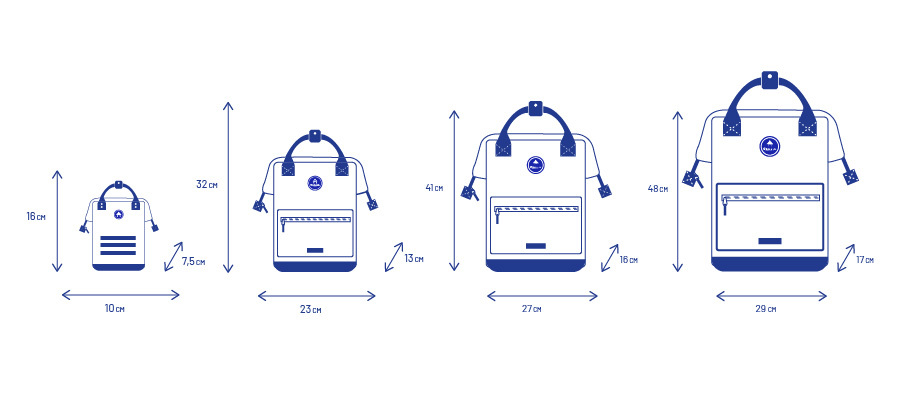 MINI

MEDIUM

MAXI

Models
Adventurer

Adventurer

City

Explorer

Adventurer
Dimensions and capacity

12L

700 g

32 x 23 x 13 cm

23 L

900 g

41 x 27 x 16 cm

26 L

1 kg

48 x 29 x 17 cm

What size computer?
10.5-inch tablet
13-inch PC
15-inch PC